Riello Array Boiler Specifications Now Available Online on MasterSpec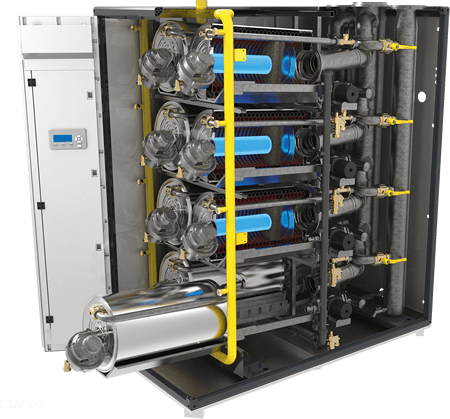 Riello North America is pleased to announce its Riello Array boiler specification has been added to the MasterSpec online library of specifications. This is the first specification available online with more Riello products expected to be introduced into the MasterSpec suite of specifications in the coming months. Riello Group, a leader in products and services for heating, air conditioning and energy efficiency, is a part of Carrier, a leading global provider of innovative heating, ventilating and air conditioning (HVAC), refrigeration, fire, security and building automation technologies.
"Making our specifications more easily accessible to customers on tools like MasterSpec is a win-win," said Ian Lindsay, product & marketing manager, Riello North America. "Being on MasterSpec will enable our sales partners and the engineering community to easily select, customize and specify the Array boiler within their plans and specifications."
Utilized by many of the top architectural and engineering firms in North America, MasterSpec is a comprehensive library of specifications that covers more than 1,700 sections. MasterSpec specifications are customizable and include qualitative product overviews, editing instructions, reference standards, manufacturer and product comparisons, drawing coordination and specification checklists.
Click here to open ARRAY Focus
02/05/2019