High Power Monobloc Burners up to 43 MMBtu/hr
Modulating Dual Fuel Low Emission Burners with assisted oil atomizing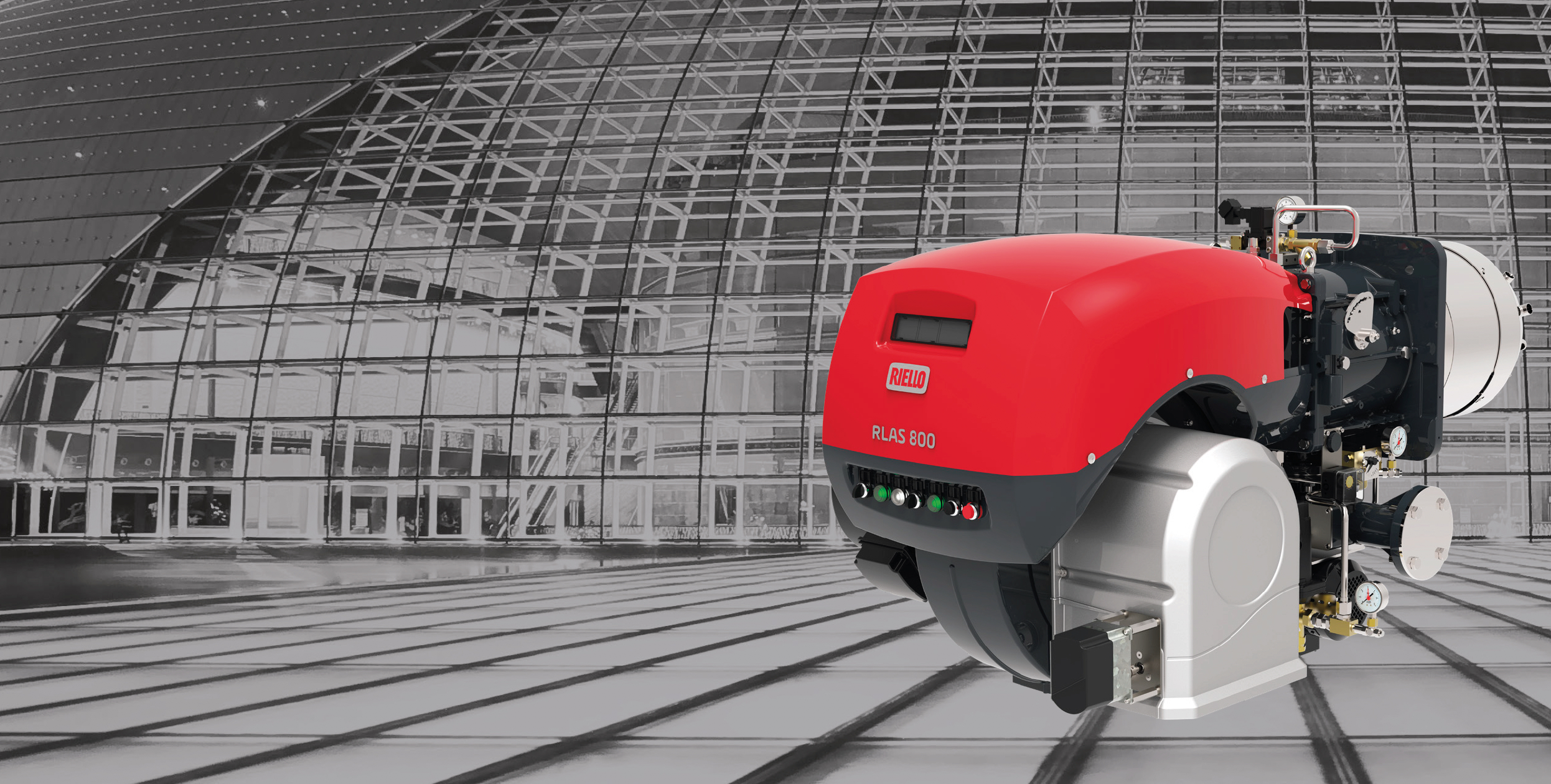 RLAS 650-800-1000-1200 New Burner Models
RLAS/E-EV series burners are characterized by a modular monoblock structure that means all necessary components can be combined in a single unit thus making installation easier, faster and, above all, more flexible.
The series covers a firing range from 5415 to 43160 MBtu/hr, and they have been designed for use in hot water boilers, overheated water boilers as well as steam boilers. Operation is fully modulating the PID logic regulator is included in the LMV5 electronic cam.
The burner can, therefore, supply with precision the demanded power, guaranteeing an high efficiency system level and the stability setting, obtaining fuel consumption and operating costs reduction.
The new range applies a different technology to replace the usual mechanical atomizing by "assisted" air atomizing and taking the related advantages when burning liquid fuels.
The upgraded design has been introduced to reach the best achievable combustion performance and reliability. The innovative combustion head, adjustment system ensures perfect movement during modulation as well as reducing noise and pollutants.