Riello marks a new milestone for environmental sustainability
A new Recirculation Plant began operating in the Riello plant in Lecco (Italy) in February 2020 which allows us to drastically reduce water consumption, through the use of heatsinks and backup Chillers. In the first 2 months of use, 93% water savings have already been confirmed for the Lecco's Plant.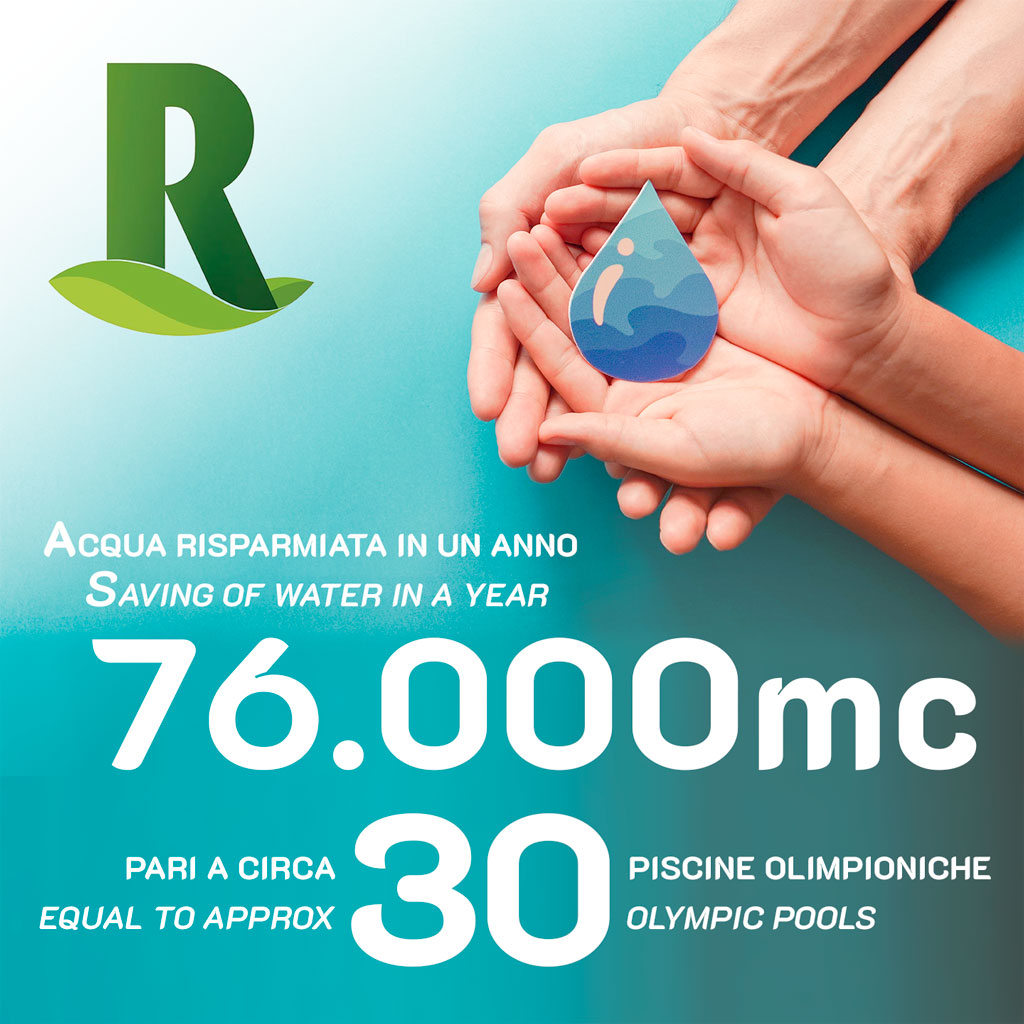 We are talking about 76,221 cubic meters of water saved for the entire year 2020, which, in turn, represent around 30 Olympic Pools of water not consumed.
This victory is also the overcoming of the target we set ourselves at the beginning of the year: we reached 44% compared to the 15% target of water saved for 2020.
The conscious choice to prevent the risks arising from technological choices from the environment is the effect of the production change taking place in Riello, testifying to a concrete and responsible commitment to respect the environment in which we work and live.
16/06/2020