RIELLO's commitment to obtain extremely low nox emissions
with the RS 68÷2000/E FGR series of burners
The attention to air quality is becoming more and more important all over the world due to the significant increase of air pollution occurred in recent years; RIELLO's particular attention to this important issue is found in the constant commitment to design and produce products that offer excellent performance, high energy efficiency and significant reductions in emissions of nitrogen oxides and, in general, of pollutants generated by combustion.
RIELLO daily focuses its energies to meet increasingly stringent requirements in terms of NOx emissions, harmful both for the environment and for human health.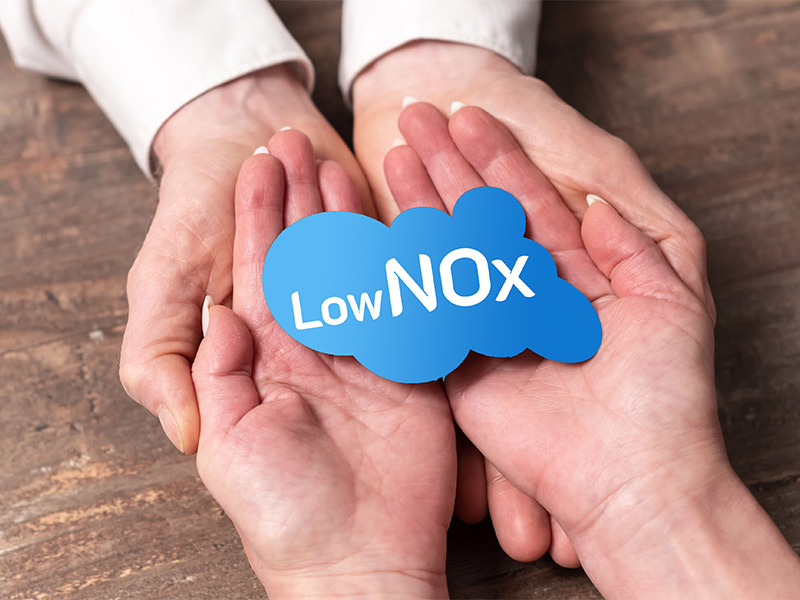 RIELLO, World Leader in the production of Ultra Low NOx burners, has, in fact, developed a new range of Monobloc (350 - 19,500 kW) and Dual-block (2,500 - 24,000 kW) burners based on FGR technology, a technology that operates on the partial recirculation of fumes of combustion inside the burner, and, that allows to obtain very low values of polluting emissions, in compliance with the strictest standards.
An integrated electronic control, thanks to the action of three independent servomotors, allows to manage the proportion of air, fuel and exhaust gases, so as to obtain extremely low NOx values, while maintaining high operating reliability.
The RS 68÷2000/E FGR series is part of this new generation of products; they are monobloc burners in which all components are integrated in a compact footprint, so as to make installation and maintenance extremely easy.
Each RIELLO burner is the result of a long experience in transforming the energy created by nature into a force that sustains life itself.
06/10/2020