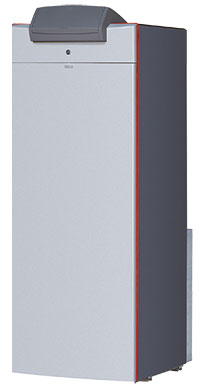 Dear customers, with a view to complete customer satisfaction, Riello SpA has launched a campaign to address a phenomenon that could potentially occur on the ALUDOMUS family boilers.
What's the problem

We inform you that, for a given and limited quantity of the boilers in question, there has been a supply problem related to the corrugated fume exhaust and, consequently, it is possible that a degradation of the same occurs, which, over time, could cause a leak of fumes inside the boiler.


What are the products involved

In order to guarantee maximum peace of mind and safety in the use of our products, Riello has decided to provide for the preventive replacement of the exhaust pipe installed on all the boilers of the following models.


How to identify if your product is the subject of the recall

Check the user manual for the correspondence of the model to be recalled if available.
If necessary, remove the front casing and check the technical label positioned on the right side as shown below.


What will Riello SpA do.

Our Authorized Technical Services have received precise instructions to follow up on the recall campaign and will be available to replace the corrugated smoke exhaust in the shortest amount of time.